The Parampara project is an attempt to provide a platform to showcase the efforts towards conservation of India's Intangible Cultural Heritage (ICH). It is also a step towards exploring the ICH in the context of its linkage with environmental sustainability . It was conceptualised with the objective of creating a national networking centre/clearing house which will help to synergize efforts and initiatives made by different agencies with analogous activities elsewhere, through exchange of knowledge, experience and best practices and for making available a database based on new/past/conserved living traditions.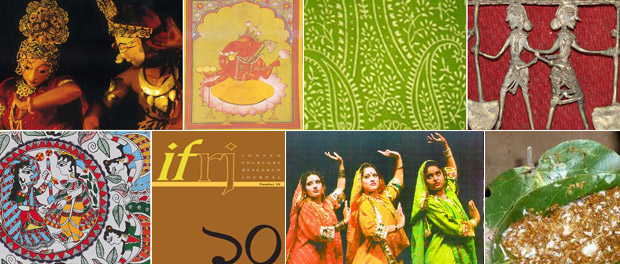 Contribute
To make the website rich and dynamic we invite contributions from anyone who is concerned about conserving India's Intangible Cultural Heritage (ICH).
Send us your inputs –audio/video material, photos, publications etc...
Learn More
What is ICH?
Cultural heritage does not end at monuments and collections of objects. It also includes traditions or living expressions inherited from our ancestors and passed on to our descendants.