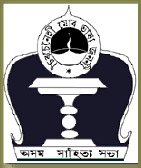 The Asam Sahitya Sabha was founded in 1917. Asam Sahitya Sabha is a non-profit organization in the field of Assamese Literature and the culture of Assam. The main objective of this organisation is to promote the literature and culture of Assam. The head office of Asam Sahitya Sabha is at Jorhat District of Assam. Presently, the Assam Sahitya Sabha has about one thousand branches all over Assam and some branches outside Assam.
The first conference of Asam Sahitya Sabha was held in the month of December 1917. Famous exponent of Assamese literature Padmanath Gohain Baruah, was the first President of that conference. Since then the annual conference, now biennial is held with great pomp and grandeur. The conferences of the Assam Sahitya Sabha have infact transformed themselves into big literary festival. Writers/ Literatures from different parts of the country, state are assemble, exchange their views in the field of literature and address the people.
Since 1926, the Asam Sahitya Sabha has been publishing a quarterly research journal. Besides publications, the Assam Sahitya Sabha holds writer's meet, poet's meet, seminars, talks, meet the author programmes, memorial celebrations ( of the writes of the past etc. ). The Sabha confers three very prestigious titles to the creative writers and scholars. Asam Sahitya Sabha carries the cultural aspirations of the people of Assam. For development of the language, literature and culture, Asam Sahitya Sabha has been taking various programmes including the Publication of Dictionary, Grammar, Research woks, monographs on languages, literature, culture, tribes and races etc. All the published books are available at the head office of Asam Sahitya Sabha.